Kellie Bath - Co-founder of JimJams Spreads
JimJams offer a full range of reduced sugar breakfast spreads without compromising on taste. Four years ago, Kellie created chocolate spreads and jams with her own children in mind after discovering how much sugar was in leading brands (e.g. the equivalent of 57 sugar cubes in the leading brand of chocolate spread). Today you can buy her spreads in Sainsburys, Morrisons, Ocado, Holland & Barrett, Wholefoods and Booths.
1. Who inspires you?
In terms of my business, my children were the inspiration behind the brand. I struggled to find breakfasts spreads that weren't full of sugar. Children today are eating too much sugar and I want to make a difference by producing delicious alternatives to breakfast time favourites.
In terms of women in the public eye, I admire Salma Hayek. In interviews I find her down to earth, strong, funny and extremely wise. She inspired me to be more present with my kids. I know that may sound bad but running a business can be all consuming and I realised that I was letting them play on their 'screens' for a little too long. I now spend time with them every day and I am totally present and accessible to them. I always finish work when they get home from school to help with homework, chat and listen to them and cook them a decent meal.
2. What gets you out of bed in the morning?
The dog or the kids usually – ha! ha! The challenge of running my own business. It forces you out of your comfort zone, allows you the chance to be creative and to learn how to follow your own instincts.
3. What keeps you awake at night?
Managing cash flow and share of voice! When you have shallow pockets it's never easy to take on the might of global corporates and national institutions.
Aside from that, I used to worry about how I would be perceived. We are a positive brand trying to do genuinely good things and we usually get a very positive response, but you will always get a small minority of people trying to knock you. People are entitled to their opinion but when they make assumptions about who we are (e.g. they don't care about sugar, they just want to make a profit, probably born with a silver spoon in their mouths – ALL WRONG!) it used to upset me. Then, one day, my husband featured in a National newspaper and a troll, because that's what we're dealing with here, simply commented "I hope your kids die of cancer". I was gobsmacked. That was a turning point for me. In that moment I realised that there are simply hateful, sad people in this world that thrive on negativity and don't deserve my concern. I don't worry anymore. Although, in the same article someone else wrote "ooh, the husband looks dishy" and then someone else immediately replied "Should have gone to Spec Savers Luv" … that one made me laugh!
4. What's your signature meal and who would you cook it for?
If I do say so myself, my pies are legendary!! I also bake a lot with our products (I recently made some lovely gooey chocolate puddings using our 83% Less Sugar Chocolate Spread). Perhaps I should cook for Salma Hayek as I am so impressed by her! Or someone like Jimmy Carr, just because he would make me laugh and I love people with a sense of humour.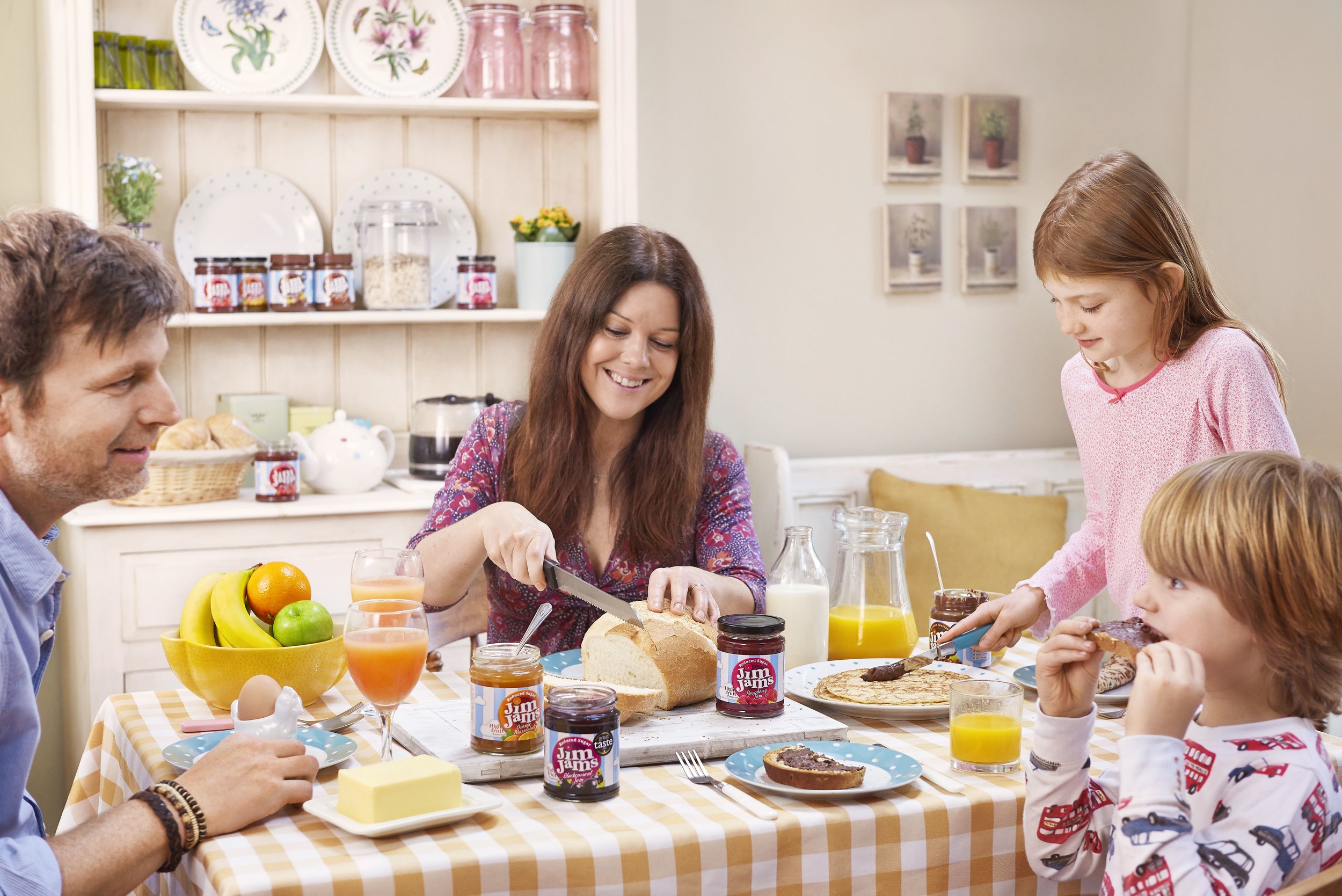 5. How do you manage your time?
I actually think it's more productive to focus on one thing at a time rather than constantly multi-tasking. Yes, I said it! A woman that struggles with multi-tasking! I compartmentalise my days into sections of time. I focus 100% on a certain part of the business during that time and get as much done as possible. Once that time is up, I move on to something else. I realise it sounds pretty anal (ha! ha!) but it works.
6. Best bits (s) of advice ever received?
Many people say that one of the most difficult things about running a business is managing people. I think it's important to show others you trust them. I once worked for a woman who said to me "I will trust you 100% until you let me down". It was quite powerful, it made me want to work well for her. Needless to say I didn't let her down and she was true to her word. She was a wonderful boss, she listened to my ideas, encouraged me to make my own decisions and honoured those decisions.
7. What is the best and worst purchases you've ever made?
Best - The house I live in now was the best purchase I ever made. It was a tiny, run-down cottage and we spent years slowly but lovingly restoring it to a warm, family home.
Worst - The worst purchases are always stuff you use once and then place in a cupboard, never to see the light of day again; they usually contain the word "maker" (muffin maker, coffee maker, chocolate coin maker!)
8. What is the closest thing to magic?
Learning to love and respect yourself and others.
9. Do you have a mentor? What value do you think a mentor brings to a business?
When I started this business, I had absolutely no experience of the food industry. However, I managed to secure a place upon an Entrepreneurial Development Programme which was invaluable in the beginning. It consisted of six months of mentoring from a small team of entrepreneurs who had built up their own successful businesses in the food industry.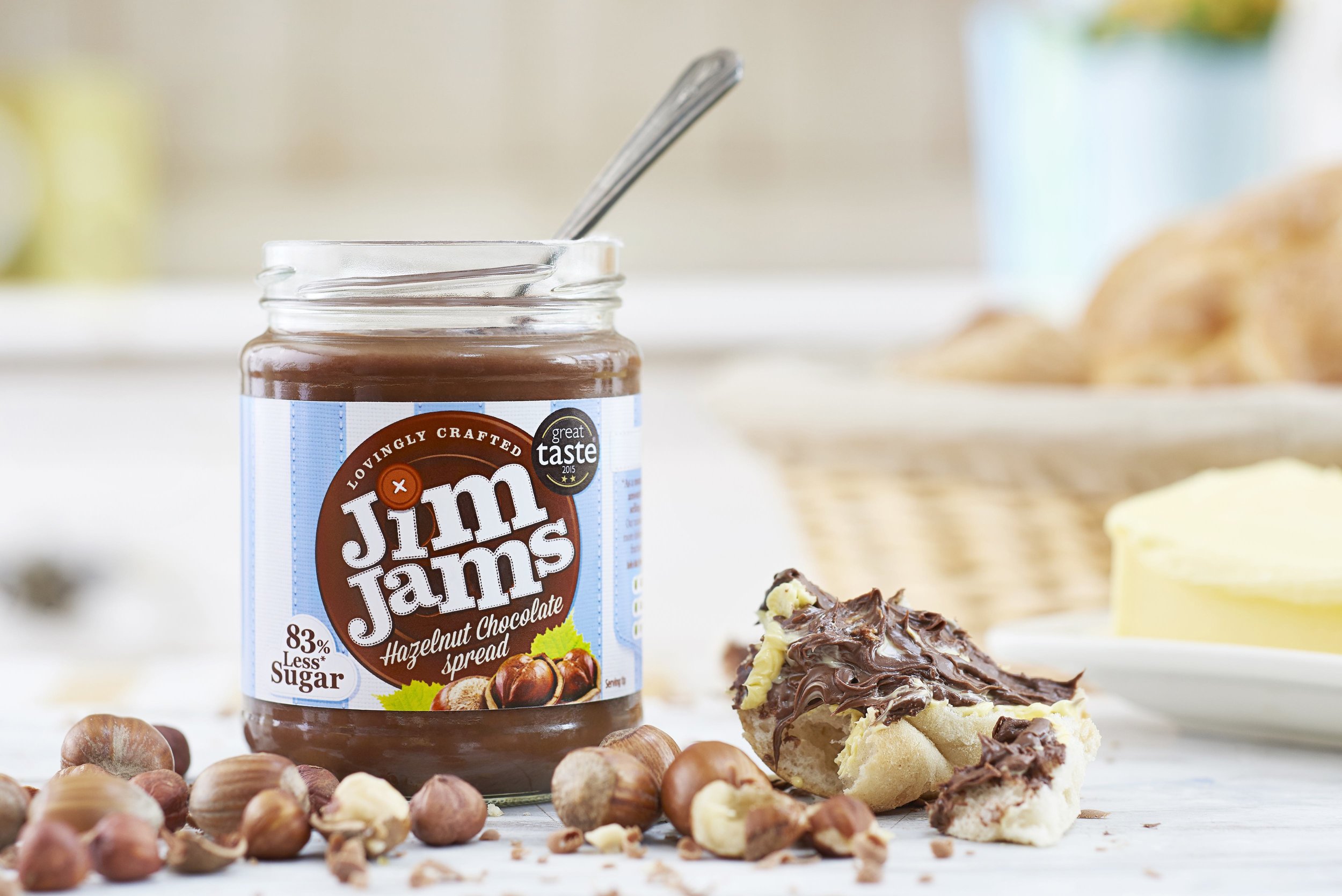 10. What unusual food combinations do you enjoy?
When I was a teenager, whenever I went to my friend's house, she would make me a bacon and sweetcorn sandwich – delicious.
11. How can female entrepreneurs further support each other?
It's nice to team up and run joint competitions on social media with other female entrepreneurs. It doesn't matter if they have a smaller following than you, it's about supporting other like-minded businesses.
12. What's something that will always be in fashion, no matter how much time passes?
Love! Never goes out of fashion that one! Sorry, I know that was a really cheesy answer.
13. What was the last thing you did that made you really proud?
It's not really the last thing but rather an ongoing thing that I am proud of. I'm proud of my ability to push through fear in the name of 'finding out for myself'. If I want my kids to truly believe that they can achieve anything, then I need to be a role model, not just a preacher.
14. If you were to give advice to a fellow female entrepreneur what would it be?
To walk your own path. It's natural for businesses to try and imitate other established businesses but you have to find your own style and personality. Along the way, experts will tell you to do it this way, do it that way, don't say that etc. until you have almost lost yourself. Be true to yourself. I am working on that.
15. What does success look like to you?
Success is finding something in life that you are passionate about and then being brave enough to start the journey it will take you on. But remember, you may not get what you envisioned because we don't always get what we want but we always get what we need. You have to trust that whatever happens is the best outcome for you.
contact
Website - www.jimjams-spreads.co.uk