Lola Head - founder, One Girl Band
Having run an online design business, LH Design, Lola saw increasing call for a supportive co-working space for solo entrepreneurs like herself, to feel a part of something bigger and to have a safe space to work. She founded 'One Girl Band' to provide this support as well as business advice and, on the 8th March 2017, she opened her first co-working space in Brighton, a creative and entrepreneurial hub of the South.
 
1. Who inspires you?
Any person who is going against the grain and doing their own thing; trying to make tiny changes to the world through their skills, talent and drive.
2. What gets you out of bed in the morning?
My dog whining at me to get up, mostly! And the fact it's a new day which means another chance to do some good.
3. What keeps you awake at night?
They don't keep me up as much as they used to but the usual fears that creative entrepreneurs face can sometimes cause sleepless nights; not feeling good enough; money; overwhelm. It's vital to remember that the bad parts don't last forever.
4. What's your signature meal and who would you cook it for?
I make a mean mac and cheese - I'd cook it for all my friends, round my flat, surrounded by candles, good music and chat. That's my happy place.
5. How do you manage your time?
I try and work in batch days as much as possible. Batch days are when you focus on one set of tasks, rather than flit between different ones all day. For instance, Monday's are my admin days when I do the accounts, emails, planning and scheduling. Tuesday's are my content creation days when I write the Weekly Letter, plan the podcast and any blog posts. Wednesdays and Thursdays are for clients (I'll be out and about most of the day) and Fridays are for managing the Space (cleaning, checking there's enough tea and that everything is okay etc). I always carve out time in my week to just be, too. Friday afternoons are usually when I have my personal development time — I'll read, listen to podcasts, do some exercise. Anything that gets me away from the laptop for a certain period of time.
6. Best bits (s) of advice ever received?
No one is you and that is your power.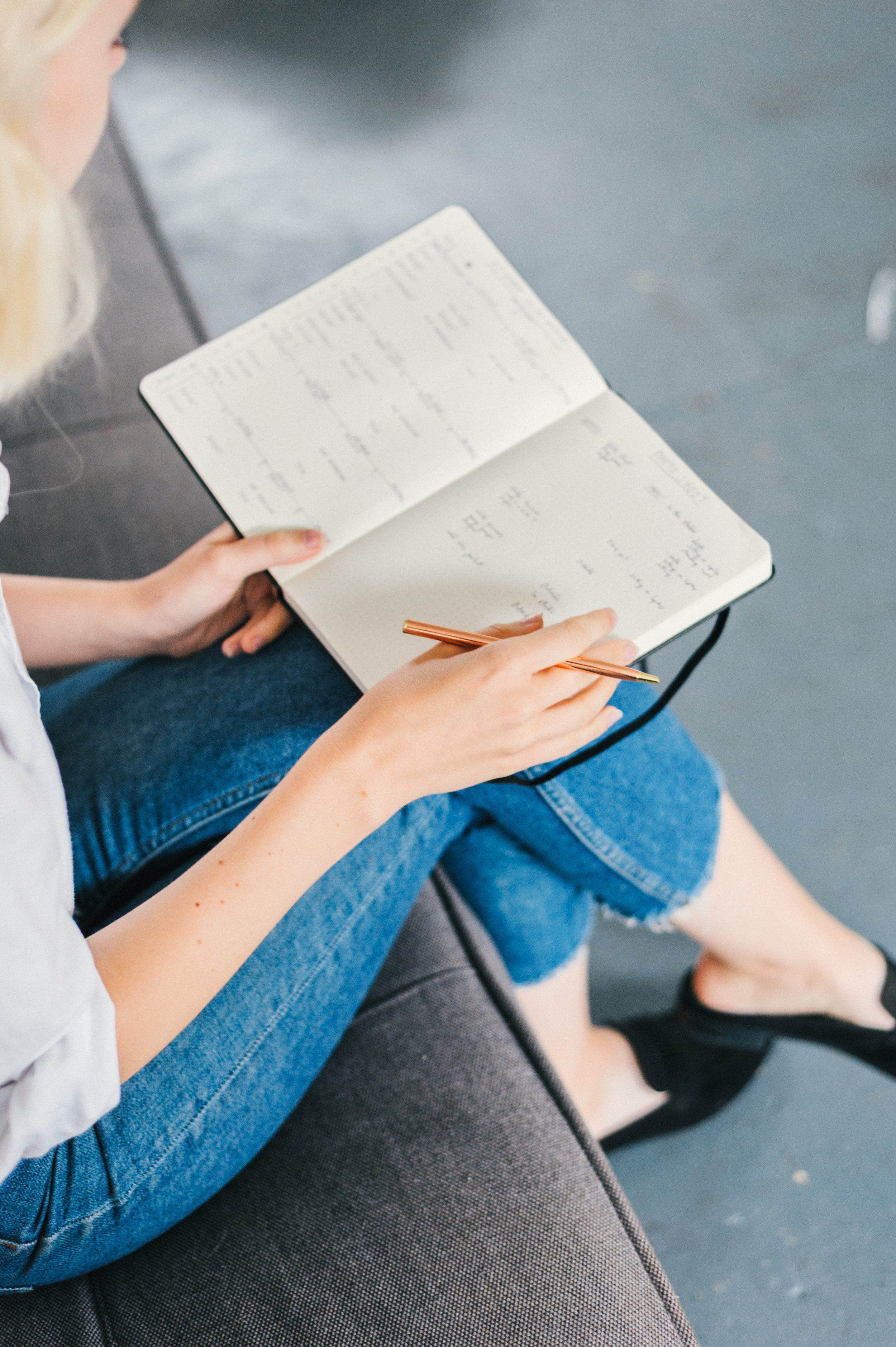 7. What is the best and worst purchases you've ever made?
The best purchase would probably be my laptop (boring answer, I know!)
8. What is the closest thing to magic?
All women coming together and supporting one another. There's no feeling like it when you leave a room that was filled with amazing women doing their own thing; empowering, support and connecting with each other.
9. Do you have a mentor? What value do you think a mentor brings to a business?
I have a coach who saves me and my self belief on a weekly basis! Mentors/coaches/consultants bring a huge amount of value to any business. They allow you to see what you truly want to achieve, and they give you the tools and resources to make it happen. They also show you that it can be done through their own experiences and abilities. Sometimes, we just need someone to say 'yes I know how you feel- this is what we'll do' and things can seem so much more manageable.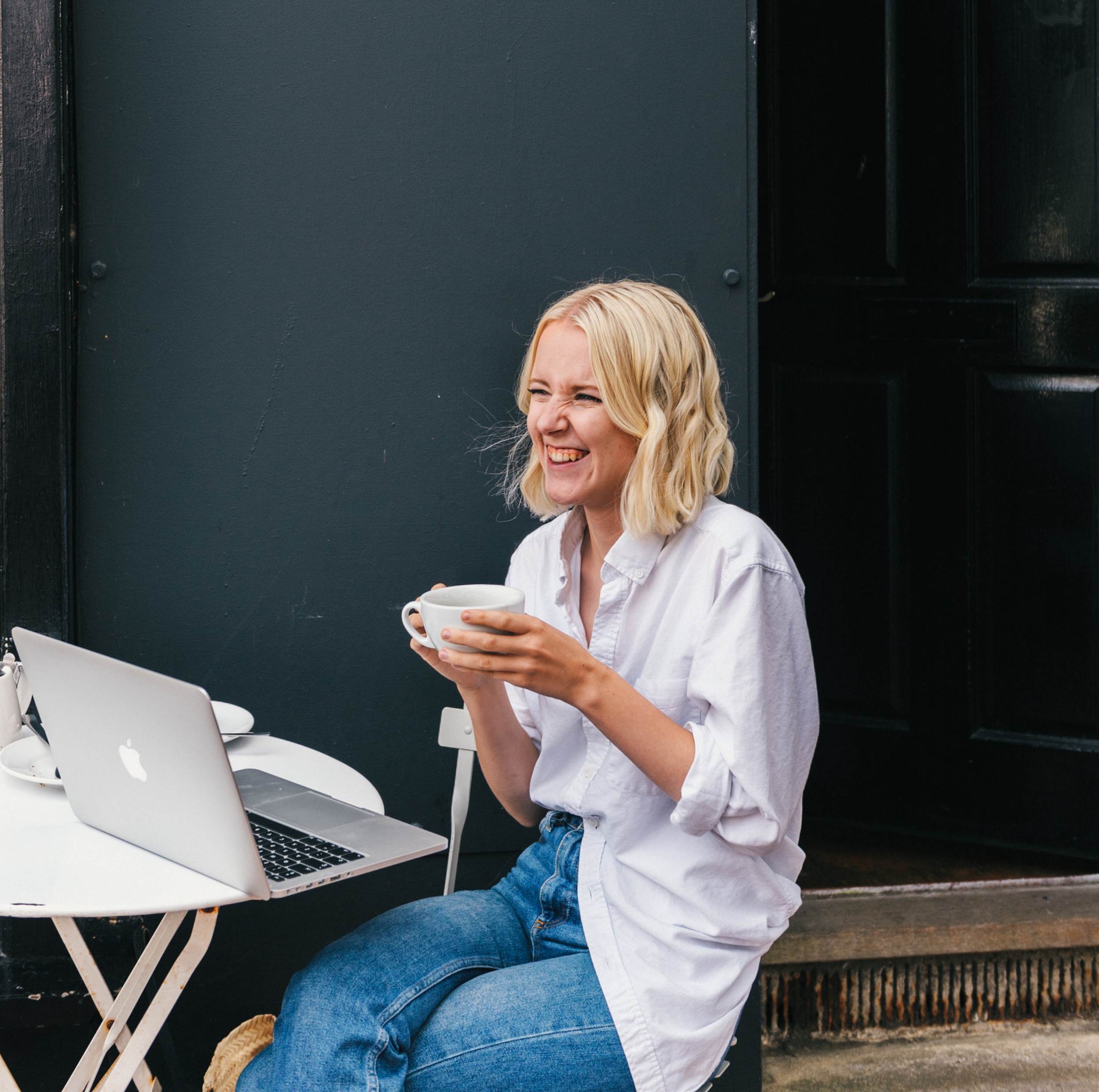 10. What unusual food combinations do you enjoy?
When I was younger, I used to love eating a McDonald's strawberry sundae with chips as the spoon (sounds rank but it's beautiful!).
11. How can female entrepreneurs further support each other?
There are lots of way to show your support for a fellow female entrepreneur but I think one of the most impactful ways is putting community over competition at the forefront; it's about putting relationships before opportunity. By supporting over business owners rather than viewing them as competition, you're making such a difference. You can start by sharing each other's work on social media. Just a tweet about how you admire so and so can do wonders for their brand and for yours.
12. What's something that will always be in fashion, no matter how much time passes?
Style wise - a Breton top, jeans, boots and a trench coat. Humanity wise- being compassionate and inclusive in everything you do.
13. What was the last thing you did that made you really proud?
Said no to an opportunity that would have paid well and pushed the brand out there, but was going against my values and vision. I was proud that I had trusted my gut and said no when it didn't feel right.
14. If you were to give advice to a fellow female entrepreneur what would it be?
You're going to come across a lot of barriers. Some things won't go the way you were hoping and you'll feel like you're not cut out for all of it. But, I promise that if you keep showing up, do the best that you can and prioritise yourself, it will all work out. Patience and persistence is key. It's so worth it!
15. What does success look like to you?
Everyone has a different version of success. Your version of success is how you envision your life to be once you've reached the point where you can say 'I feel successful'; what you'll be doing; how you'll be living. Some might want to be in their own home, doing the family life and the school drop offs, football tournaments and swimming lessons. Some might want to travel the world, be featured in every magazine, always on the telly. Some might just want to have enough money to pay the bills every month. Every single version is completely individual. There's no wrong or right vision. We can't compare our version of success to others because they're going to look completely different. For me, my version of success consists of making a mark on the female entrepreneurship scene by offering spaces to female entrepreneurs and creatives that will give them a chance to create amazing businesses, grow their confidence and be surrounded by like-minded people who understand. Most importantly, it consists of me being surrounded by loved ones, being financially comfortable and being content.
 
CONTACT
Website - https://www.onegirlband.co.uk/