Camilla Woolgar - mood booster journal
Camilla initially trained as a graphic designer, and has worked as a designer most of her career. After she had gained experience at several companies she decided to go freelance. However, about six years ago she had an episode of anxiety/depression and out of this experience came the idea for The Mood Booster Journal. She had never suffered like that before and having journeyed through this distressing time she wanted to something good to come out of it and wanted my experience to help other people.
During this time of anxiety/depression Camilla found herself trying to write down little notes, reminding herself of anything which had great and deep meaning to her, recall happy memories and positive experiences in an attempt to try and reclaim her life. However, when you are not in a good place this can be extremely hard! Staring at the blank paper without prompts is not ideal. Slowly, she eventually managed to write down a few things which she could focus on and could use in an attempt to remind myself of all the good things in her life. Slowly but steadily she started feeling better.
Referring to her little notes became great mood boosters, but she felt a journal with prompts and a place to make notes of your good days with an inspiring design really would be so much more powerful, and that's where the idea of The Mood Booster Journal started to grow. Being a graphic designer, it was only natural to start the process of designing the perfect journal to help boost anyone's mood and help with people's sense of happiness. The Mood Booster Journal is for anyone wanting to look after themselves, we all have days which is not as great as other days and The Mood Booster Journal is here to help encourage and motivate people on those days.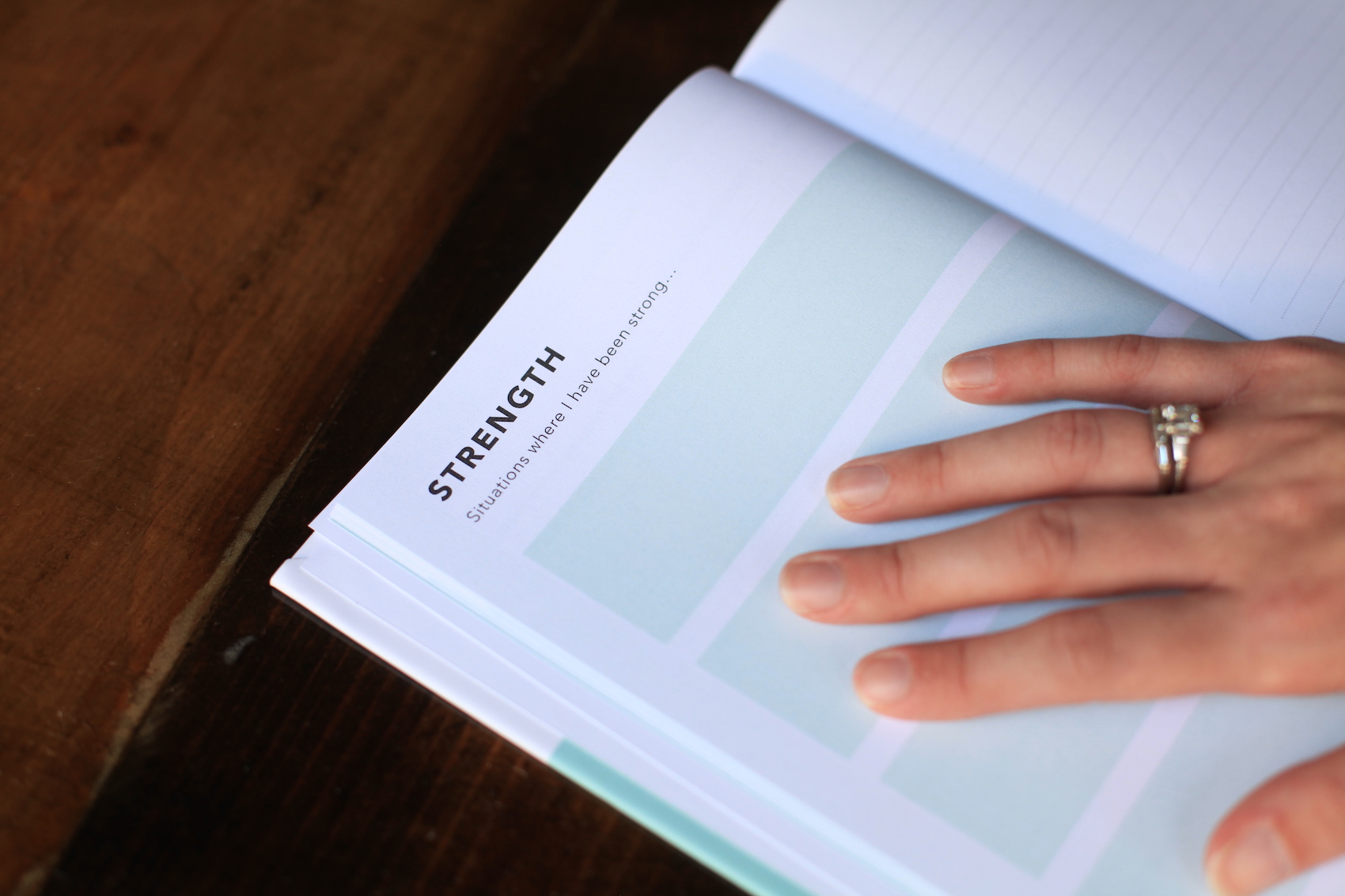 The philosophy behind Mood Booster Journal as a business is to live our lives to the full and see it as a gift. We are all unique and we all have a purpose in this world. With Mood Booster Journal, Camilla wants to encourage people and help them flourish.
1. Who inspires you?
Currently I'm finding Mel Robbins really inspirational, I think it's great how she helps empowering people.
2. What gets you out of bed in the morning?
All my ideas, I always have ideas of things to make and create.
3. What keeps you awake at night?
Too much caffeine. Also, if I don't take time to switch off my brain will go into overload mode and keep going at night.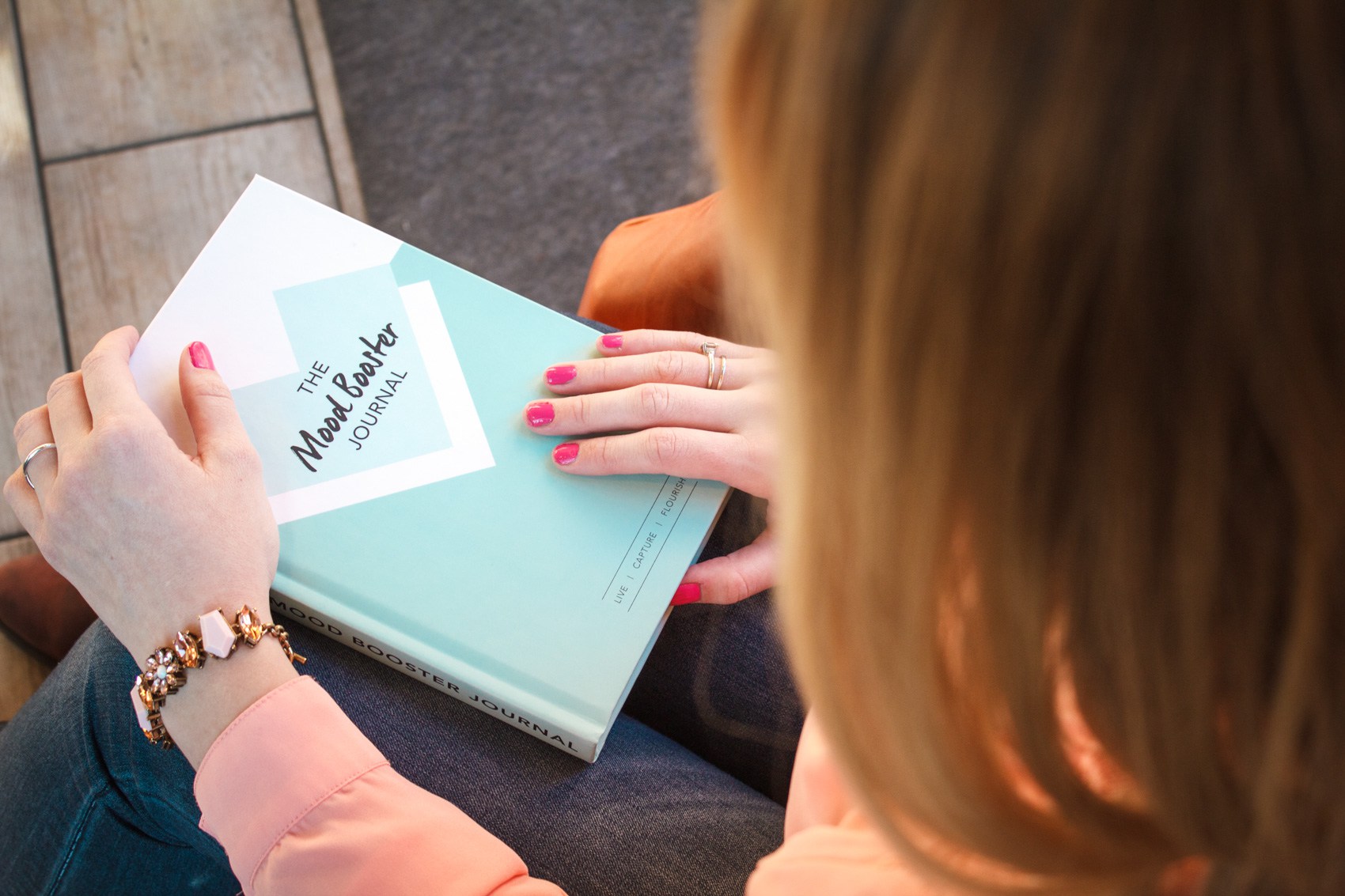 4. What's your signature meal and who would you cook it for?
A homemade curry, which I cook for my family at weekends.
5. How do you manage your time?
I break tasks down, make deadlines and time block tasks for most days.
6. Best bits (s) of advice ever received?
Feel the fear and embrace it. After a while it starts to lose its power.
7. What is the best and worst purchases you've ever made?
Best - One of the best purchases I've made was a vintage blanket ottoman, which I found in a charity shop. I up-cycled the ottoman but kept the old trimming and gold painted features. It's a unique piece; simple, beautiful and functional. I love mixing old and new items.
Worst - The worst purchase was a pair of beautiful shoes I fell in love with. I couldn't get my size, so I ended up buying the shoes a size too small, after a few painful wears I had to acknowledge defeat.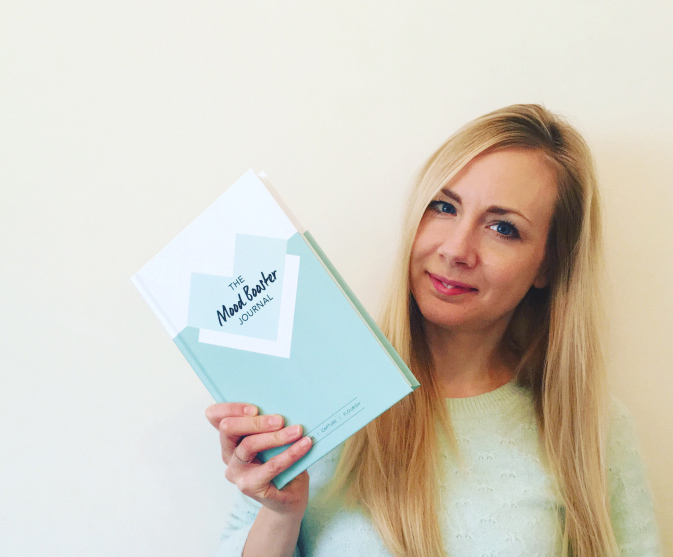 8. What is the closest thing to magic?
Being loved for who you are.
9. Do you have a mentor? What value do you think a mentor brings to a business?
I currently don't have a specific mentor, and something I certainly will be looking into. At the moment I have great support around me, I think it's very important to have people who can motivate you when things get tough. The great things about mentors are they're dedicated to help you move forward and not to give up.
10. What unusual food combinations do you enjoy?
Chocolate combined with salt liquorice. Being Scandinavian I've got a thing for salt liquorice and since I've moved from Denmark to the UK, a trend of chocolate combined with salt liquorice started over there and it's delicious.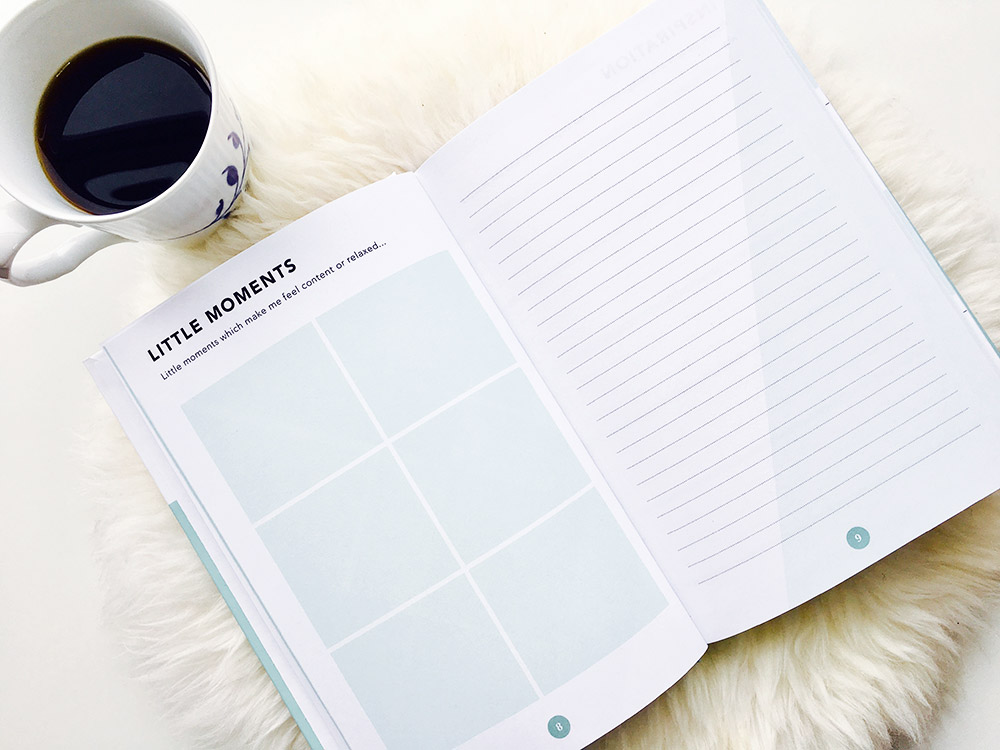 11. How can female entrepreneurs further support each other?
I think being open and honest with each other and encourage each other through our highs and lows.
12. What's something that will always be in fashion, no matter how much time passes?
Quality materials.
13. What was the last thing you did that made you really proud?
When I launched The Mood Booster Journal. The whole idea came after a really difficult time so to see something good come out of that experience is amazing.
14. If you were to give advice to a fellow female entrepreneur what would it be?
Don't let fear hold you back - if you don't feel good enough at something do it anyway.
15. What does success look like to you?
Being able to work on something I feel passionate about which can help other people too.
CONTACT
Website - https://www.moodboosterjournal.com