Danni McCabe - founder of Mama Tribe
Danni is an ex London girl now living back in the Cotswolds as a Mama of two boys, dedicated shopper, part time blogger and previously owner of a retail business that burned down! She knows all about the highs and lows of running your own business and has a wealth of experience in sales, marketing and management and has worked as a consultant for start-ups.
Her motivation behind MAMA TRIBE, was firstly to help others through the challenges of setting up and running their own business. To promote all of the independent brands and businesses set up by Mamas or for Mamas.
Then secondly as a girl that has moved from the City to the Countryside away from her friends and had two babies, she also understands how important it is to be part of a community and find like minded Women. So, Danni is collaborating with the groups, meetups, classes and workshops across the UK, to support what they are doing and to promote them. She aims to create a national MAMA TRIBE, whilst juggling family life and trying to retain a slither of her own unique pre-kid sparkle!
1. Who inspires you?
I'm inspired by strong, brave Women that are true and honest. I find I'm most inspired when I sit down and chat to the lady next to me in a café and find out her story. I'm inspired when I get to you people for who they really are by getting to know a bit more about them, instead of first impressions, or via social media accounts.
2. What gets you out of bed in the morning?
Trying and trying again. Like many people I can have good and bad days. Life can be tough and unpredictable but I'm a fighter and I would never give up.
3. What keeps you awake at night?
I'm a night owl, so I find it hard to switch off in the evening. My brain is normally working at full speed around 9pm and I always feel at my most productive and creative. If I have an idea, I have to keep going and write it all down, otherwise I'll spend the whole night churning it over in my head so that I don't forget anything!
4. What's your signature meal and who would you cook it for?
I'm a rubbish cook and I don't particularly enjoy it! I'm not a big foody and I've never been inspired to try and learn how to cook, but I adore Thai food and I would love to have someone make fresh Thai food for me at home, that would be heaven!
5. How do you manage your time?
We have two boys aged 7 and 2, so during term time the eldest is in school and the youngest is in nursery three days a week. So I have three full days dedicated to working and the rest of the time I have to fit it all in around entertaining my toddler with a few episodes of Paw Patrol, or I try and work once they are in bed. I have to be flexible and stop and start constantly. It's part of the juggle when you have your own business and young children. But, it's also my preference and I wouldn't want it any other way.
6. Best bits (s) of advice ever received?
Don't be a busy fool! It can be surprisingly easy to be a busy fool when you are totally passionate about something.
7. What is the best and worst purchases you've ever made?
Waffle maker. Definitely the worst! It didn't work and was very messy!
My best purchase was the first flat I bought when I was 22, it was a rental investment and I chose to work hard, save up my sales bonuses and get the money together for a deposit. I was super motivated to earn money and have something to show for it.
8. What is the closest thing to magic?
Donuts! They are truly scrumptious!
9. Do you have a mentor? What value do you think a mentor brings to a business?
Yes, Cori Javid. I've only been working with her for a month, but she keeps me focused and following a plan. It's great to have someone I know is 100% there for me, to check over what I'm doing and to give me the support I need. Being a business owner, working from home on my own and under rather chaotic circumstances with a young family, having a mentor is a constant form of support and encouragement. She helps me to stay organised and when I'm doubting myself she can help me to remember what I'm doing, how I need to do it and why I'm doing it. She is also able to offer advice, bounce around ideas and make suggestions based on her experience and knowledge. It's a brilliant investment.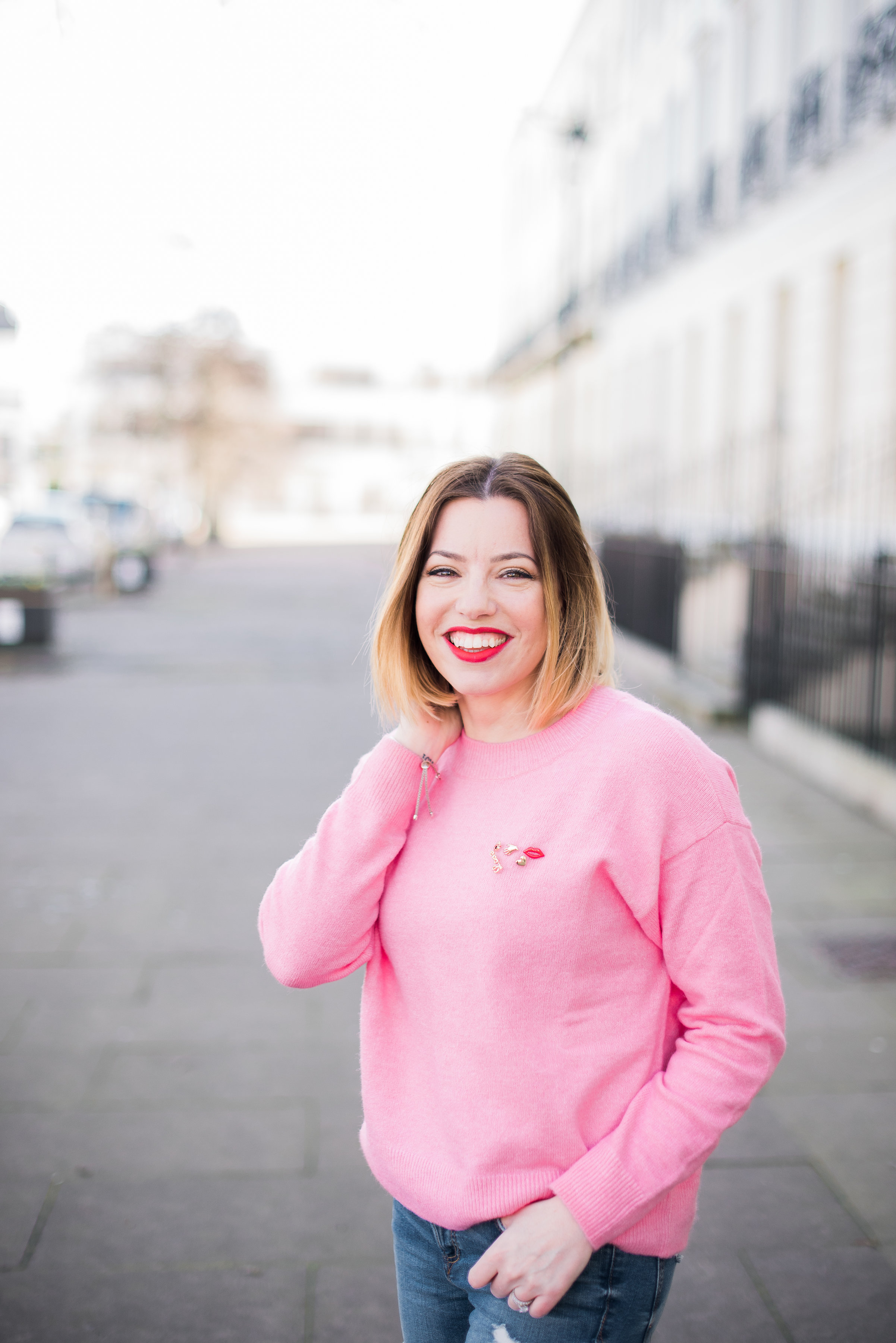 10. What unusual food combinations do you enjoy?
Hmmm, that's taken me by surprise - beyond the usual 'pregnancy cravings' I had with my boys I don't think that there's anything particularly bizarre that I enjoy.
11. How can female entrepreneurs further support each other?
I feel like collaboration is the key to success. The saying 'empowered Women, empower Women', to me sums it up. Be brave, be honest and be true. Know your weaknesses and other people's strengths, don't be threatened by them, instead find a way to work with them.
12. What's something that will always be in fashion, no matter how much time passes?
I think that being true to yourself will always be the best statement to make. I live by the rule that I always wear what I love.
13. What was the last thing you did that made you really proud?
I went through IVF to have my second child. It's something I didn't think I'd ever be able to do. I've been terrified of hospitals and needles since I was little and the thought of going through all of the IVF procedures terrified me. However I knew what I wanted and this was the only way to get it. So I found the strength to face my fears, albeit with a lot of tears along the way.
14. If you were to give advice to a fellow female entrepreneur what would it be?
Before you start out with a new business, figure out how much you can afford to invest financially, how much time you can afford to invest physically, work out how you are going to make it pay you and finally if it doesn't work, how you are going to get out of it. Always have a get out plan, because not all great ideas work!
15. What does success look like to you?
Success to me is someone that has grafted hard to create their business, they have the stories and experience to back it up, because there is no success without an interesting story!
Contact
Website - https://www.mamatribe.uk/